AgriSafe Learning
Aging and Parkinson's Disease in Agriculture
Includes a Live Event on 04/13/2021 at 12:00 PM (CDT)
Summary: Parkinson's disease impacts over one million people living in the United States. People living in rural areas may not have access to specialists and getting diagnosis may be difficult. Rural health care providers and agricultural professionals need to develop an awareness of this neurodegenerative disorder and understand the effects on agricultural work. Participants will learn about rural specific resources, safety screening for aspects of agricultural work, tips to maximize farmer functioning, and communication strategies with farm families.
Objectives: At the end of this presentation, learners will be able to...
Understand the impact of aging on the farming workforce
Translate relevant strategies when interacting with people living with Parkinson's that work in agricultural production
Understand why an in-home engagement is an important approach to consider for rural individuals with Parkinson disease
Use evidenced-based screening tools to address safety and foster communication for individuals with movement disorders working in agriculture
Intended Audience: This course is intended for healthcare professionals, agricultural and agribusiness professionals, people engaged in agricultural work and families that encounter aging individuals living with movement disorders like Parkinson's. Anyone working with aging producers in rural America and interested in preserving their safety and function will find value in this educational offering.
Continuing Education:
The Midwest Center for Occupational Health and Safety offers 0.1 CEU or 1.0 contact hours of participation. This course is eligible for 1.0 CPH Recertification Credits and is sponsored by the University of Minnesota School of Public Health, an approved provider of CPH Recertification Credits by the National Board of Public Health Examiners. Please contact your accrediting agency regarding any questions about receiving credits. The following groups of professionals have been able to use these CEUs in the past; Industrial Hygiene (CIH), Certified Public Health Professional(CPH), Certified Safety Professional (CSP), Nursing (RN, LPN), Social Work (LSW), Occupational Therapy (OT), Physical Therapy (PT), Audiology (ABA), and others. Please contact your accrediting agency regarding any questions about receiving credits.
NP's and RN's will gain the knowledge and understanding regarding aging in agriculture and Parkinson's disease impact on agricultural work, driving safety, rural exercise programs as strategies to improve client outcomes.


This webinar is supported by: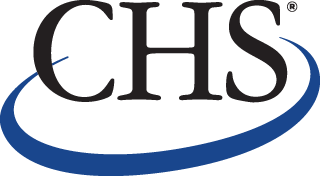 Funded under cooperative agreement number UG4LM012345 with the University of North Texas Health Science Center - Gibson D. Lewis Library, and awarded by the DHHS, NIH, National Library of Medicine.
Tara Haskins, DNP, RN
Total Farmer Health Director, AgriSafe Network
Tara Haskins is a registered nurse with 33 years of clinical experience. She holds a Masters in Psychiatric Mental Health Nursing and a Doctorate of Nursing Practice in Forensics. For the last 12 years, she has been a nurse educator in psychiatric-mental health concepts. Tara has experience in crisis/suicide intervention and addiction treatment in both outpatient and inpatient settings. She is a 2018 AgriSafe Nurse Scholar graduate. As a National Rural Health Association Fellow, she collaborated on a policy paper on disaster preparedness and response in rural communities. Tara continues to advocate at a national level for rural health services and programming.
$i++ ?>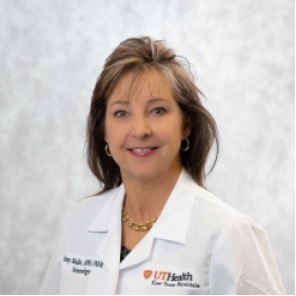 Amy Mullins, APRN, MSN, FNP-BC
Family Nurse Practitioner, UT Health East Texas Neurological Institute
Amy Mullins is a board-certified family nurse practitioner at the UT Health East Texas Neurological Institute where she cares for patients with Parkinson's disease, essential tremor and other movement disorders. She holds a Master of Science in Nursing from Southeast Missouri State University and is currently completing her Doctorate in Nursing Practice at University of Texas at Tyler. Amy is a certified Geriatric Nurse Generalist and Dementia care and Staff Educator. Her clinical practice places an emphasis on communication. "I try to develop a relationship where I'm 100 percent approachable - there's nothing you can't ask me."
$i++ ?>
Averi Olson, OTS
Averi Olson comes from a 4th generation farming family in North Dakota and will be receiving her doctorate in occupational therapy from the University of Mary this coming April 2021. Averi is a third-year doctoral student who is currently completing her capstone project on aging throughout agriculture with UMASH. Over the past year, she has completed her clinical hours in acute care, outpatient, and assisted living settings in Eastern North Dakota and Western Minnesota. Along with a farming background, Averi has a high interest in the aging population, workplace modification, adaptive strategies, the promotion of health and wellness. Upon graduation, she plans to remain in the Upper Midwest and provide occupational therapy services to rural areas.
$i++ ?>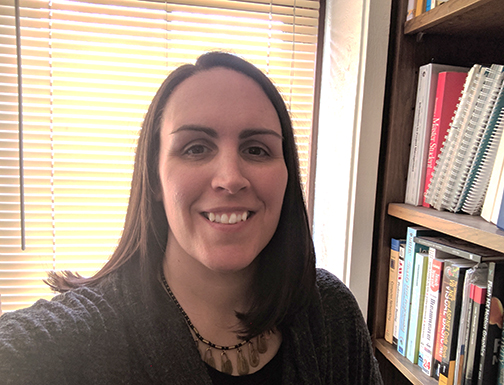 Kristin Pickett, PhD, OT
Assistant Professor in the Occupational Therapy Program in the Department of Kinesiology at the University of Wisconsin–Madison
Dr. Kristin Pickett is an Assistant Professor in the Occupational Therapy Program in the Department of Kinesiology at the University of Wisconsin–Madison. She holds a B.S. in Biology from the University of Wisconsin–Platteville and Master and Doctoral degrees from the University of Minnesota–Twin Cities. Dr. Pickett's doctoral work focused on the use of f-MRI to examine individuals with idiopathic focal hand dystonia. She completed a postdoctoral experience in the Physical Therapy and Movement Disorders Program in the Department of Neurology at Washington University School of Medicine in St. Louis. Dr. Pickett's current focus is on the use of collaborative and community-based research methods aimed at positively impacting meaningful health outcomes for older adults, especially those with Parkinson disease, who have limited access to effective forms of physical activity.
$i++ ?>
Key:

Complete

Next

Failed

Available

Locked
Webinar: Aging and Parkinson's Disease in Agriculture (April 13, 2021)
04/13/2021 at 12:00 PM (CDT) | 60 minutes
04/13/2021 at 12:00 PM (CDT) | 60 minutes
Post Test- Aging and Parkinson's Disease in Agriculture
5 Questions | Unlimited attempts | 4/5 points to pass
5 Questions | Unlimited attempts | 4/5 points to pass
| Access Date | Quiz Result | Score | Actions |
| --- | --- | --- | --- |