AgriSafe Learning
AgriSafe Nurse Scholar Program
Register

Non-member - $500
Member - $500
The AgriSafe Nurse Scholar program is a distance learning opportunity available to rural nurses, nurse practitioners, and nurse educators. Education and training, provided by experienced health & safety educators, will enable rural nurses to increase their knowledge base in the prevention, identification, and assessment of diseases related to agricultural work exposures. Nurses who complete this course will be eligible for 23.75 hours of continuing nursing education provided by the University of Nebraska Medical Center. Classes are in the form of webinars that can be viewed OnDemand (on your own time).
The AgriSafe Nurse Scholar course including all content, testing, and evaluation must be completed by March 15, 2024 to be eligible for Continuing Education.
Email nursescholar@agrisafe.org with any questions.
---
ACCREDITED CONTINUING EDUCATION
In support of improving patient care, this activity has been planned and implemented by University of Nebraska Medical Center and AgriSafe. University of Nebraska Medical Center is jointly accredited by the Accreditation Council for Continuing Medical Education (ACCME), the Accreditation Council for Pharmacy Education (ACPE), and the American Nurses Credentialing Center (ANCC), to provide continuing education for the healthcare team.
The University of Nebraska Medical Center designates this activity for 23.75 ANCC contact hours.

This program is supported by:
Key:

Complete

Next

Failed

Available

Locked
Natalie Roy, MPH
Chief Executive Officer
AgriSafe Network
As Chief Executive Officer of AgriSafe for over twenty years, Natalie Roy utilizes her public health training to improve the quality of health care offered to farm families. Natalie holds a Masters in Public Health from Tulane University. She is pleased to work in the area of agricultural health as it relates to her experience growing up on a farm in Canterbury New Hampshire.
$i++ ?>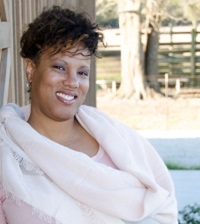 Knesha Rose-Davison, MPH
Public Health and Equity Director
AgriSafe Network
Mrs. Knesha Rose-Davison serves as the Public Health and Equity Director for AgriSafe Network. She has over 17 years of public health experience in maternal and child health, community health, health disparities, and advocacy. In May 2016, she joined AgriSafe Network as their health communications director, quickly growing into their public health programs director, where she managed employer-employee safety training for youth working in agriculture, opioid safety for health providers and agricultural workers, and women's health topics. Knesha obtained her Bachelor of Science in Biological Sciences (2002) and a Master of Public Health (2006) from Northern Illinois University. In June 2016, she obtained a certificate in Agricultural Medicine focused on rural occupational health, environmental health, and safety. She is a member of the American Public Health Association and the Louisiana Public Health Association, where she serves in leadership. Knesha is passionate about serving vulnerable populations and ensuring health access and equity, and she aligns all her work with these causes.
$i++ ?>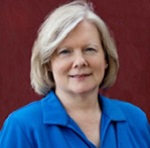 Marjorie McCullagh, PhD, RN, PHNA-BC, COHN-S, FAAOHN, FAAN
Professor and Occupational Health Nursing Program Director, University of Michigan School of Nursing
Marjorie McCullagh is Professor in the School of Nursing. She holds a PhD in nursing from the University of Michigan and has 20 years of clinical, teaching, and research experience in hearing conservation. Dr. McCullagh's career has focused on occupational health and safety, particularly as it relates to use of personal protection devices among farm operators and their families. Since 1985 she has had an active program of research in mitigating hazardous occupational exposures. She has conducted several randomized clinical trials, comparing the effectiveness of several approaches to influencing use of personal protective equipment. Dr. McCullagh is an associate professor and Director of the Occupational Health Nursing program at the University of Michigan School of Nursing.
$i++ ?>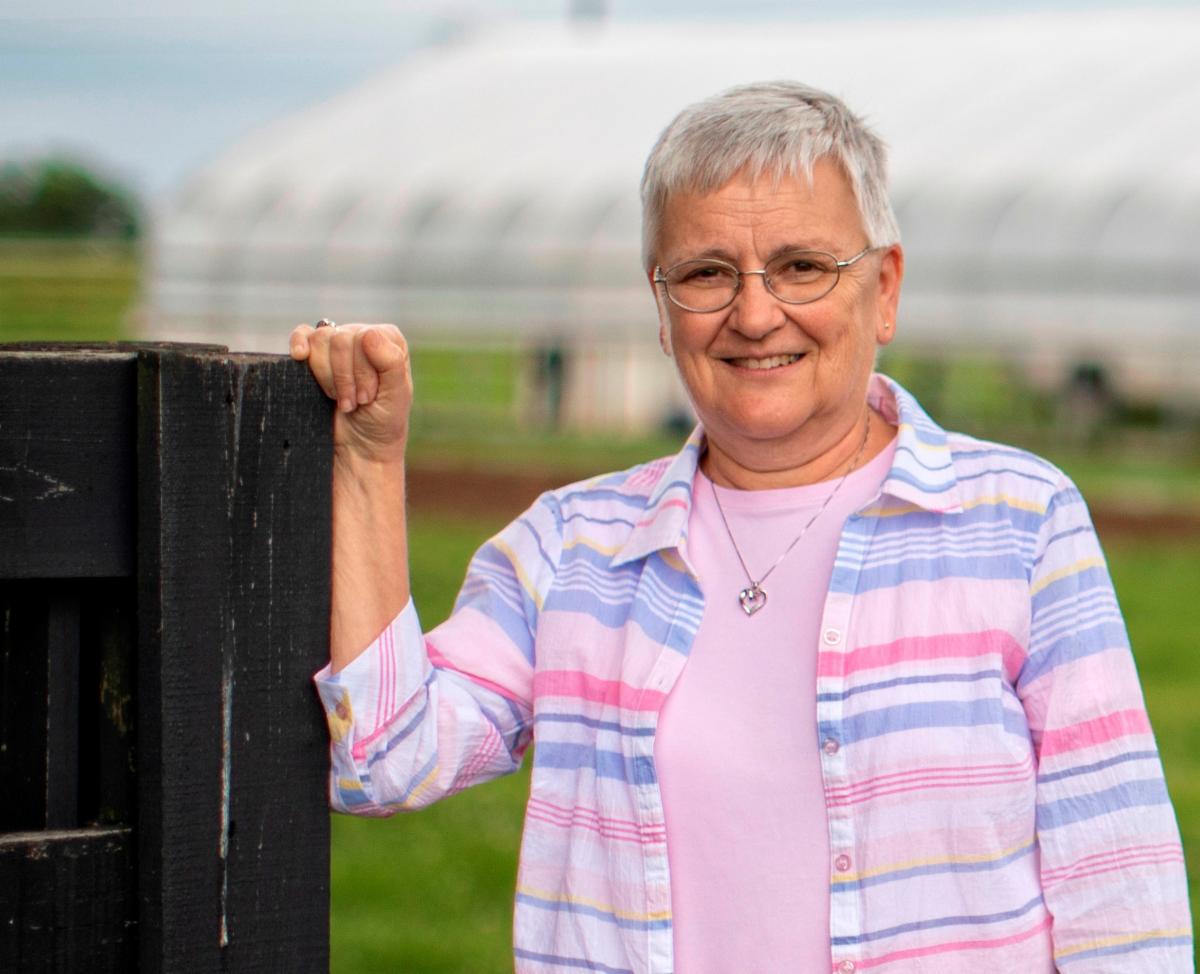 Deborah B. Reed, MSPH, PhD, RN, FAAOHN, FAAN
Professor of Extension Community Health and Safety, University of Kentucky College of Agriculture, Food, and Environment, Distinguished Professor Emeritus, College of Nursing
Debbie grew up on family farm in Kentucky just a few miles from the University of Kentucky. She is currently the Extension Professor of Community Health and Safety at the University of Kentucky College of Agriculture, Food and Environment, affectionately known as the Ag Nurse. For the past 29 years Dr. Reed has worked with farm families throughout the nation to promote their health and prevent the many injuries that are so common in this occupation. She has developed and tested health education programs for children and youth on farms, and is upscaling the Farm Dinner Theater, a didactic readers' theater for the farmer populations. The program that was designated as an Edge Runner by the America Academy of Nursing and is currently funded by the Rita and Alex Hillman Foundation. Dr. Reed is recognized internationally for her work on farm health and safety and farm family stress and suicide prevention. She loves communing with nature, , horses, angus cattle, and smelling newly mown hay.
$i++ ?>
Charlotte Halverson, RN, BSN, COHN-S
Total Farmer Health Coach, AgriSafe Network
Charlotte served as the Clinical Director for AgriSafe thru the end of 2022 and is currently a Total Farmer Health Coach. Prior to this role, she worked for several years in hospital acute care settings and community education. During those years, Charlotte developed and managed a Rural Outreach Health service and a Parish Health Ministry department serving nine counties in northeast Iowa. She is a "charter graduate" of the University of IA agricultural occupational medicine course, is certified in occupational hearing conservation and completed the NIOSH Spirometry training. From 1997 to 2013, she provided agricultural occupational health services and program development for the National Education Center for Agricultural Safety.
$i++ ?>
Sarah Hunt, DNP, MSN, APRN, FNP-BC
Regis University and Sanford Center for Digestive Health
$i++ ?>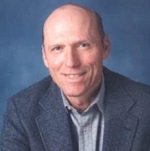 Kelley J. Donham, MS, DVM, DACVPM
Consultant in Agricultural Medicine and the Rural Health Clinic of Eastern Iowa
Dr. Donham is an Emeritus Professor, Occupational and Environmental Health, Iowa College of Public Health, having served as a professor on the faculty from 1973 – 2013. The following are activities that he pursued:
Lead the Agriculture at Risk Policy Process, leading to the NIOSH National Agricultural Health and Safety Program (1987-1990)
Held the Pioneer Endowed Chair in Rural Health and Safety from 2009 – 2013.
Founded and directed the Agricultural Health and Safety Training Program at the University of Iowa, and the Building Capacity Training Program in Agricultural Medicine (1974 – 2013);
Founded and directed Iowa's Center for Agricultural Safety and Health (I-CASH 1990 - 2013);
Founded and directed the Iowa Health and Safety Service Network (1987-2003) (now the AgriSafe Network);
Founded and directed the Certified Safe Farm Program (1997- 2007).
Served as Deputy Director of The Great Plains Center for Agricultural Health (GPCAH) 1990 – 2013).
Co-founder of the Rural Health and Safety Clinic of Greater Johnson Country (2011).
He has published over 160 peer-reviewed articles, three books, and over 25 book chapters in the field of Agricultural Health and Safety.
Published 4 books in the field of rural health and Agricultural Medicine. He (with co-author Anders Thelin MD of Sweden) published the first textbook in the field "Agricultural Medicine: Occupational and Environmental Health for the Health Professions" (Blackwell, 2006, Second edition 2016).
Kelley was born and raised on a swine and cow/calf farm in Johnson County, Iowa, where he was actively involved in the family farm operation for many years. He still is actively involved in agriculture as he owns and manages with a colleague, the 440-acre Pleasant Creek Farm. Kelley obtained a B.S in Premedical Sciences, and an M.S. in Preventive Medicine and Environmental Health from the University of Iowa, College of Medicine, and a Doctor of Veterinary Medicine degree from Iowa State University. He practiced veterinary medicine for several years before returning to the University of Iowa as a faculty member in 1973. He achieved the rank of full Professor in 1984.
$i++ ?>

Steve Kirkhorn, MD, MPH, FACOEM
Medical Director
AgriSafe Network
As AgriSafe Medical Director, Dr. Kirkhorn is responsible for the strategic direction and technical review of the occupational health curriculum, resources, and services. Dr. Kirkhorn serves as the medical leader liaison offering program wide engagement and collaboration, visibility, and opportunity directly contributing to AgriSafe's success.
In addition to his role at AgriSafe, Dr Kirkhorn serves as Occupational Medicine Advisor to the NIOSH Upper Midwest Center for Agricultural Safety and Health at the University of Minnesota.
He received a BS in Zoology and MD at the University of Minnesota and a MPH in Environmental Health at the University of Minnesota School of Public Health. He served as the Academic Director of the Midwest Center for Occupational Health and Safety of the HealthPartners Occupational Environmental Medicine Residency. He is boarded in Occupational Medicine and Family Practice and has been on the adjunct faculty of the University of Minnesota and University of Wisconsin Family Medicine Departments. He has been a practicing Occupational Medicine physician since 1991 and prior to that was a rural Family Practitioner for 10 years in Alaska and Wisconsin. He had completed a year sabbatical and fellowship in Agricultural Medicine in 1997-1998.
He previously was the Medical Director of the National Farm Medicine Center and Chair of Occupational Health and Chair/ Regional Service Line Director of Occupational Health at Marshfield Clinic in Wisconsin. He has previously been on the board of AgriSafe and editor for 8 years of the Journal of Agromedicine as well as participating in of multiple agricultural health organizations nationally and in Minnesota and Wisconsin.
He is the recently retired Director and Section Chief of Occupational Health at the Minneapolis Veterans Administration Health Care System and Adjunct Associate Professor in the Division of Environmental Health Sciences in the University of Minnesota School of Public Health and Assistant Clinical Professor in the Department of Medicine University of Minnesota Medical School.
His interests include, agricultural and rural occupational and environmental health, curriculum development, as well as birdwatching, biking, and kayaking. He is also a Master Naturalist through the University of Minnesota Extension.
$i++ ?>
Rupali Das, MD, MPH, FACOEM
Senior Vice President, California Medical Director, Zenith Insurance Company, and Associate Clinical Professor, Division of Occupational and Environmental Medicine, University of California San Francisco
$i++ ?>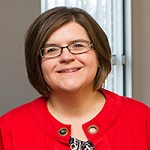 Christine Chasek, PhD, LIMHP, LADC, LPC
Associate Professor and Chair of the Counseling Department, University of Nebraska - Omaha
Christine Chasek is an Associate Professor at the University of Nebraska Omaha. She has strong rural roots and teaches many behavioral health classes in a Midwestern rural University. Dr. Chasek has more than 20 years of experience practicing mental health and drug and alcohol counseling as a Licensed Independent Mental Health Practitioner and a Licensed Alcohol and Drug Counselor in rural areas. Dr. Chasek also serves on the Nebraska Alcohol and Drug Licensing Board and is President of the International Association of Addiction and Offender Counselors.
$i++ ?>
Jill Poole, MD
Associate Tenured Professor, Division of Pulmonary, Critical Care, Sleep and Allergy Medicine and Medical Director of Allergy Services at the University of Nebraska Medical Center
Dr. Poole is a board-certified clinical allergist and immunologist with an active laboratory focused on understanding agriculture-related environmental organic dust-induced lung and systemic bone disease. This has been her focus for over ten years with grant funding from the National Institute of Environmental Health Sciences and the National Institute for Occupational Safety and Health. She has had several important findings as part of her funded work. She enjoys collaborating with agriculture research centers in Nebraska and Colorado, particularly in human cross-sectional and epidemiological studies, and mentors PhD and post-doctoral students, and pulmonary fellows.
$i++ ?>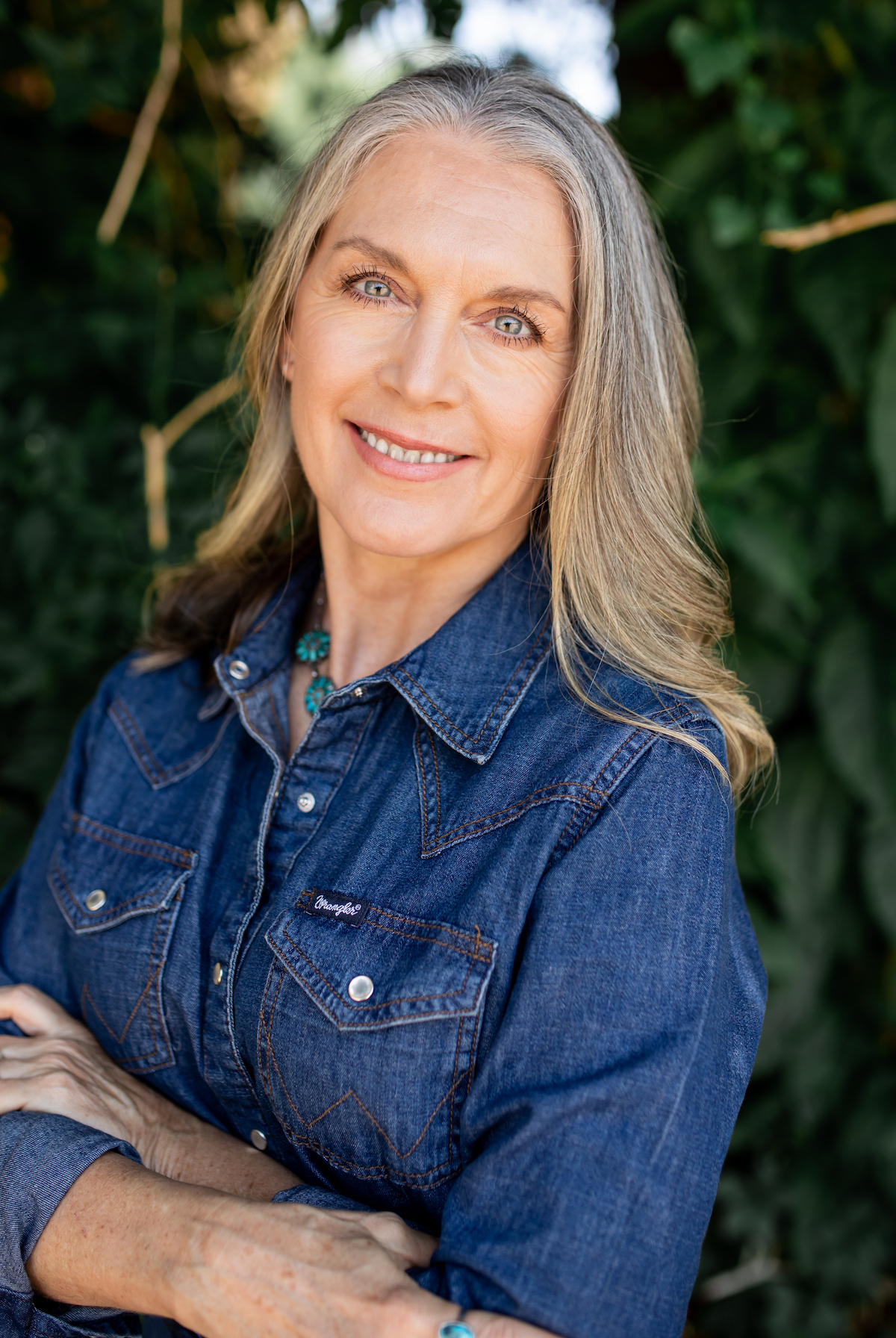 Tara Haskins, DNP, MSN, RN, AHN-BC
Total Farmer Health Director, AgriSafe Network
Tara Haskins is a registered nurse with 33 years of clinical experience. She holds a Masters in Psychiatric Mental Health Nursing and a Doctorate of Nursing Practice in Forensics. For the last 12 years, she has been a nurse educator in psychiatric-mental health concepts. Tara has experience in crisis/suicide intervention and addiction treatment in both outpatient and inpatient settings. She is a 2018 AgriSafe Nurse Scholar graduate. As a National Rural Health Association Fellow, she collaborated on a policy paper on disaster preparedness and response in rural communities. Tara continues to advocate at a national level for rural health services and programming.
$i++ ?>
Linda Emanuel, RN
Community Health Nurse, AgriSafe Network
Good health advocacy has been at the heart of Linda's essence from her formative years as a farm girl in eastern Nebraska. Graduating from Nebraska Methodist School of Nursing in 1985, she worked as an R.N. in a variety of acute care hospital settings for over 30 years. She and her husband Tom raised three sons on a successful row crop operation that has been able to welcome the next generation and their families home to continue to diversify their family business. Linda served as a Fellow in the Nebraska LEAD program and has also received agrimedicine training at the University of Nebraska Medical Center. Linda now serves on the advisory board for CS-CASH and a member of the AgriSafe team, as a Community Health Nurse.
$i++ ?>
Athena Ramos, PhD, MBA, MS, CPM
Community Health Program Manager, Associate Professor, Center for Reducing Health Disparities/Department of Health Promotion, Social, and Behavioral Health, University of Nebraska Medical Center
Athena Ramos is an Associate Professor in the Department of Health Promotion and is affiliated with the Center for Reducing Health Disparities and the Central States Center for Agricultural Safety and Health (CS-CASH) at the University of Nebraska Medical Center (UNMC) in Omaha, Nebraska. She leads a Latino outreach and engagement team and serves as principal investigator for a number of community-based health and social research and education initiatives in such areas as agricultural health and safety, immigrant integration, and community well-being. She is an experienced administrator, program manager, and junior researcher with proven ability to develop and implement social, health, and human service programs with culturally diverse populations. She has over 15 years of experience in health promotion, strategic thinking, community development, and public relations.
$i++ ?>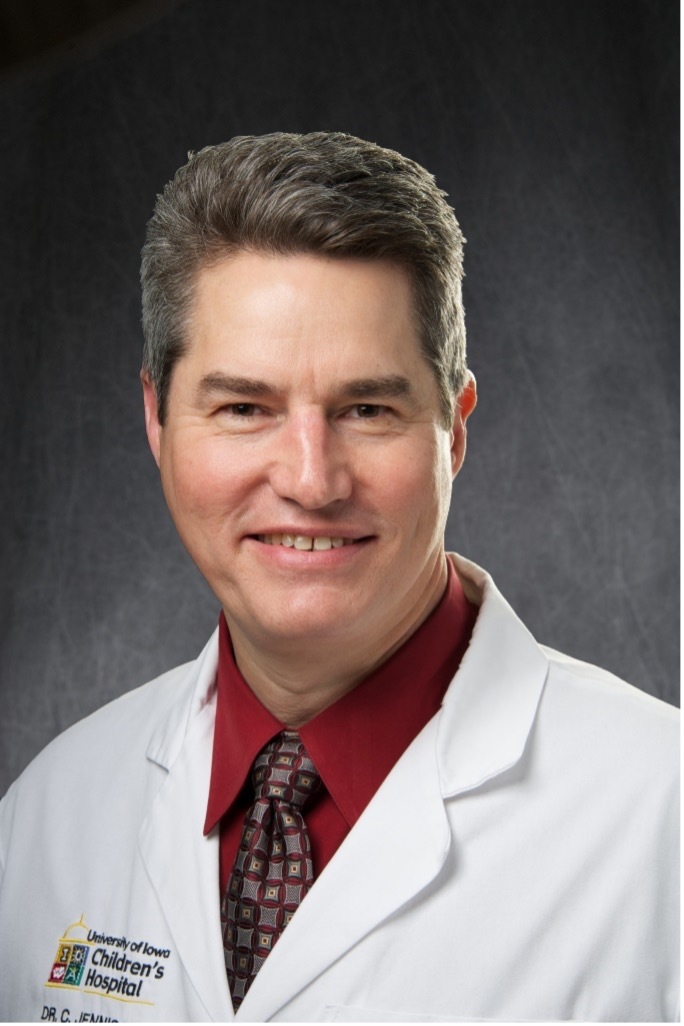 Charles Jennissen, MD
Clinical Professor, University of Iowa Carver College of Medicine
Charles Jennissen, MD, is a pediatric emergency medicine physician and a Clinical Professor in the Departments of Pediatrics and Emergency Medicine at the University of Iowa Carver College of Medicine. Dr. Jennissen grew up on a dairy farm in central Minnesota. This plays a large part in his interest in safety and injury prevention, particularly regarding children and teens, and those who work and live on farms. Most of his research activities have addressed injury-related issues, especially those involving off-road vehicles. Dr. Jennissen is very active in the Iowa ATV Safety Taskforce and is a member of a national coalition led by the Consumer Federation of America that has been working to inform the public and governing officials of the dangers of off-road vehicles on public roads. He has been an advisory board member of I-CASH (Iowa Center for Agricultural Safety and Health) for 22 years. He is proud to have received the SAFE KIDS Iowa "People Who Make a Difference" Award in 2006.

$i++ ?>
Susan Harris, MLS
Educator – Rural Health, Wellness, and Safety University of Nebraska Extension (Retired)
Susan has a 14-year history of education, liaison, and administrative work in health, wellness, and safety. The passion she brings to teaching about the crucial need for quality sleep is derived from personal experience and curiosity about sleep. This has resulted in extensive research on the topic and interviews with pulmonologists, physicians, sleep center managers, sleep study patients, professors, and research experts. Susan's education includes a bachelor's degree in Family and Consumer Sciences in Business, as well as a master's degree in Health and Human Performance – Gerontology.
$i++ ?>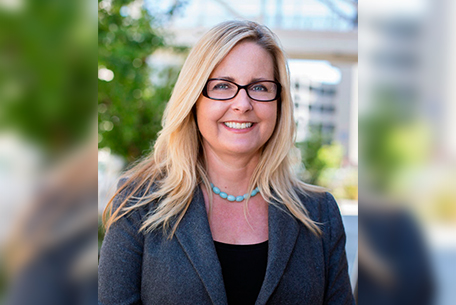 Diana R. Simmes, MPH
Pesticide Medical Education Director University of California Davis Continuing & Professional Education + Courtesy Assistant Professor of Practice Oregon State University
Diana Simmes is the Pesticide Medical Education Director of PERC-med. PERC-med is a Cooperative Agreement between the U.S. EPA and the University of California Davis and in collaboration with Oregon State University. Prior to joining PERC-med Ms. Simmes was the Academic Coordinator of the Institute for Fetal Alcohol Spectrum Disorders Discovery at UC San Diego. She has lead maternal and child health research studies including serving in a position critical to the successful operation of the National Children's Study-San Diego County, a longitudinal study examining the effects of environmental influences on child health and development. She holds an MPH from Boston University and has consulted with the American Academy of Pediatrics, directed programs on pressing public health issues, and collaborated with health care providers and community-based organizations across the country.
$i++ ?>
Accredited Continuing Education
In support of improving patient care, this activity has been planned and implemented by University of Nebraska Medical Center and AgriSafe. University of Nebraska Medical Center is jointly accredited by the Accreditation Council for Continuing Medical Education (ACCME), the Accreditation Council for Pharmacy Education (ACPE), and the American Nurses Credentialing Center (ANCC), to provide continuing education for the healthcare team.
The University of Nebraska Medical Center designates this activity for 23.75 ANCC contact hours.
---