AgriSafe Learning
Expert Panel Discussion on Mediation and How It Can Help the Agricultural Community (April 28, 2021)
Register

Non-member - Free!
Member - Free!
Summary: Mediation is an option for resolving disputes designed to decrease stress and empower participants. A trained and impartial mediator helps people discuss their dispute by encouraging them to focus on identifying solution options with the goal of them reaching a mutually accepted agreement. Free to low-cost agricultural mediation is available in most states through the USDA Agricultural Mediation Program. Join in on this expert panel discussion on the mediation process and how it can help the agricultural community.

Roundtable Strategies (RTS) and the Florida Agricultural Mediation Program (FAMP) will present an hour-long webinar to build awareness in the agricultural community about the availability of the mediation process to resolve conflict. A panel of three experts (farmer representative, agency representative, and mediator representative) will discuss mediation. The following topics will be covered: a description of their experience with the mediation process, the benefits and limitations of mediation, how mediation differs from other dispute resolution processes, and how participants can get the most out of their mediation session.
Objectives: By the end of this webinar, attendees will be able to…
1. Explain mediation and how it is used.
2. Describe how mediation differs from other dispute resolution processes.
3. Understand the benefits and limitations of the mediation process for resolving disputes.
4. Better prepare for a mediation session.
5. Access and make referrals to available agricultural mediation resources in each state.

Intended Audience: Farmers and organizations that work with farmers.

Presented by: Roundtable Strategies (RTS) is a non-profit organization that administers the Michigan and Florida Agricultural Mediation Programs (MAMP & FAMP). RTS and FAMP are also sub-partners in the Southern Region – Farm and Ranch Stress Assistance Network (S-FRSAN) under the leadership of AgriSafe.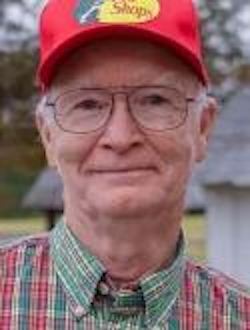 Benny Bunting
Lead Farmer Advocate, RAFI-USA
Benny is a national leader in advocating for farm families and saving farms that would otherwise be lost to foreclosure. For more than 20 years, family farmers in crisis have turned to Benny for help. He provides farmers with a broad array of advocacy services, including financial counseling, legal referrals, and technical assistance. Benny counsels between 75 and 100 farmers each year and devotes 60 hours to each client, on average. In more than 90% of the cases he works on, Benny helps farmers realize their goals and achieve greater stability. In 2008, Benny was awarded the prestigious Nancy Susan Reynolds Award for Personal Service. He serves as Lead Farmer Advocate for the Rural Advancement Foundation International (RAFI-USA).
$i++ ?>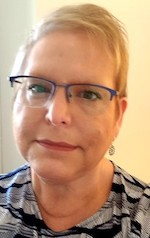 Dr. Betsy Dierberger, PhD
National Agronomist, USDA/NRCS
Betsy is the National Agronomist with the USDA Natural Resources Conservation Service (NRCS). She works out of Washington, DC providing input on policy interpretations, developing conservation practices, and keeping up to date with innovative technologies in agriculture. Betsy received her PhD in Agriculture Communication and Education/Soil Science from the University of Nebraska. Her master's degree work was at Oklahoma State University in Soil Genesis and Geomorphology. She attended Illinois State University for her bachelor's degree in Agriculture Science. Betsy has been with NRCS since 2005, first as a Grassland Forage Agronomist and then as a State Resource Conservationist. Prior to joining NRCS, Betsy served as an Agriculture Educator for Michigan State University in Livingston and Ingham counties.
$i++ ?>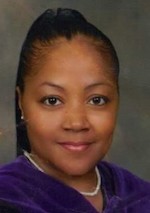 LyTanya Brown
JD Director, Mississippi Agricultural Mediation Program Federation of Southern Cooperatives
LyTanya Brown received her B.S. degree in Behavioral Science from University of Maryland University College. She received her Juris Doctor from Southern University Law Center. While attending SULC, she served as the Teacher's Assistant in the Mediation Clinic and conducted mediations in such areas as peer-peer, landlord/tenant, agriculture, and family issues. She also co-founded Southern University Law Center's Journal of Race, Gender, and Poverty, which became Southern University Law Center's second Law Journal. After graduating Southern University Law Center, LyTanya Brown pursued a career in Mediation and obtained approval from the Governor of the State of Mississippi to create Mississippi's first Certified Agricultural Mediation Program, which is administered by Mississippi Association of Cooperatives, where she has served as Director for the past eleven years. She was also very instrumental in obtaining certification for the Georgia Agricultural Mediation Program and the Louisiana Agricultural Mediation Program, which is administered by the Federation of Southern Cooperatives. Over the years, LyTanya has conducted hundreds of mediations, which has resulted in the preservation of hundreds of homes and thousands of acres of land, totaling millions of dollars.
$i++ ?>
Key:

Complete

Next

Failed

Available

Locked
Webinar: Expert Panel Discussion on Mediation and How It Can Help the Agricultural Community
Recorded 04/12/2021
No credits available | Certificate available
No credits available | Certificate available